The Ghost Dog Blog
6/25/2017
Soona's Summer Solstice Song
Ghost Dog here, hoping our friends in the Northern Hemisphere are enjoying the extra sunshine as the inevitable turn to the south commences.
A lazy summer is highly recommended, but we are not having one of those here at Soona Songs. While Esteemed CEO continues with promotion of The Malvinas'
God Bless the Grass
, man-of-many-talents Graham Duncan has finalized her new album,
Little Blue Car
, and now that is off of his plate, will begin finalization of Markley & Balmer -
Standards & Covers
.
We have The Malvinas on tour! Esteemed CEO, aka Marilyn Duncan, playing Jonesborough, TN Music on the Square, and new Soona Snacks!
First a word from Esteemed CEO:
Beat the heat with a cool CD, check out the Soona Store for discs, and if you prefer downloads, we have them in all genres, mostly. Thank you.

Well much to our joy and happiness, The Malvinas new album,
God Bless the Grass
, is topping the Folk DJ charts! This just in time for their upcoming summer tour to the greater Chicago area in July. Catch them if you can!
Friday, July 14, 2017, Showtime 8:15 pm, at the Two Way Street Coffee House, 1047 Curtiss Street, Downers Grove, Illinois 60515-4607, 630-969-9720.
Saturday, July 15, 2017 at 8:00 pm, a live one hour radio broadcast on WFMT's Folkstage!
Sunday, July 16, 2017 at 4:15 they play the Main Stage of the Woodstock Folk Festival on the historic Woodstock Square in Woodstock, Illinois. For more information go to woodstockfolkfestival.org
Coming Soon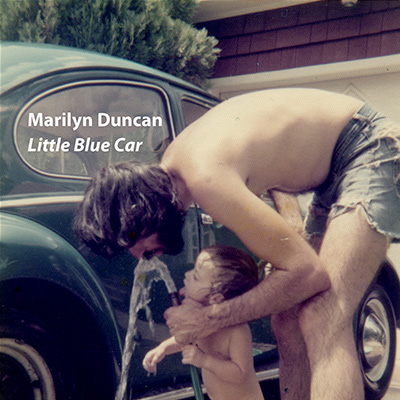 This is Marilyn Duncan's third release for Soona Songs, only eleven years in the making! The first CD release concert will be on Friday, July 7, 2017, at
Music on the Square, Jonesborough, TN.
Marilyn will be joined by Graham Duncan on harmonies and guitar, Glenn Diamond on upright bass, and fellow Sanders Sister, Laura Power will throw on some harmonies too.
Markley & Balmer's long-awaited jazz release will be arriving later this summer. Watch this space!
Soona Snacks for your summer enjoyment:
From Radiophonic's first release

I Could Have Been a Rocket Scientist

, a song of rockin' adolescent angst - "FTW"



From Bruce Balmer's release

Get Outta Park

, a song for the season of travel - "Take a Slow Train"



And from Lisa Markley's

The Sky is Blue and Sometimes Cries

- "Lullaby of the Wandering Moon"



Ghost Dog wishes you all a very pleasant season, and thanks you for supporting independent music, especially ours!
Soona
---
Ghost Dog Blog archive:
2017
2016
2015
2014
2013
2012
2011
2010
2009
2008
2007
2006